Hey Blogger Buds,
Since I'm gone, I'm bringing you guys some comics straight from the
xkcd
archives!

Title Text: Excellent recovery;...which we could try to use to somehow save your original brother!
(Click to view it clearer!)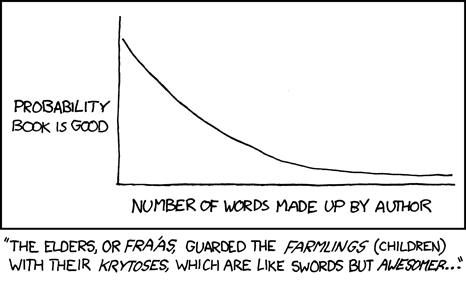 Title Text: Except for anything by Lewis Carroll and Tolkien, you get five made-up words per story. I'm looking at you, Anathem.
Peace,
Riv